At the risk of becoming a bore – although I know I already am to some of my old friends who remember the OLD Jenn, the exciting Jenn, the spontaneous Jenn who would do a Michael Jackson impersonation at the drop of a hat – I want to share some fantastic news: I just discovered that Picasa, Google's photo organising/editing software, can see Canon's RAW files! It should be able to see your Nikon RAWs as well. I didn't know that! Once you manipulate it using some of Picasa's simple tools, it automatically converts them to JPGs.
So girls, scrap Breezebrowser and grab, if you don't already have, Picasa (for one, it's free – you have to pay for BB after the 14-day trial). I use that app all the time and it's a blast.
Also, we witnessed our first tree lighting in Duvall. It was a lively affair featuring carolers, booths of hot cider and cookies (four dozen of which I baked!), haystack treasure hunting and, of course, the grand finale of a huge tree getting lit, and Mr C himself riding in on a fire truck and distributing candy. What a treat.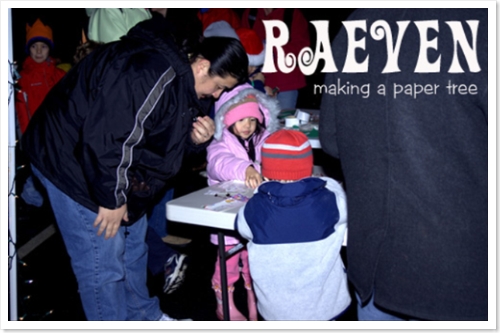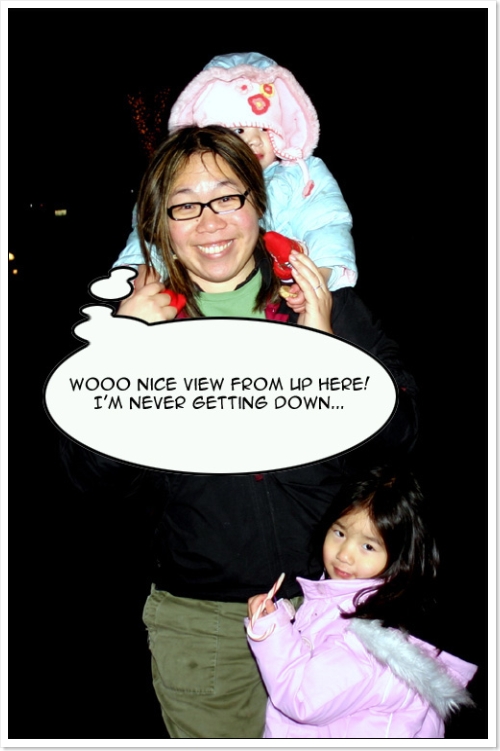 And now for the REAL news:
I need new glasses. See Exhibit A.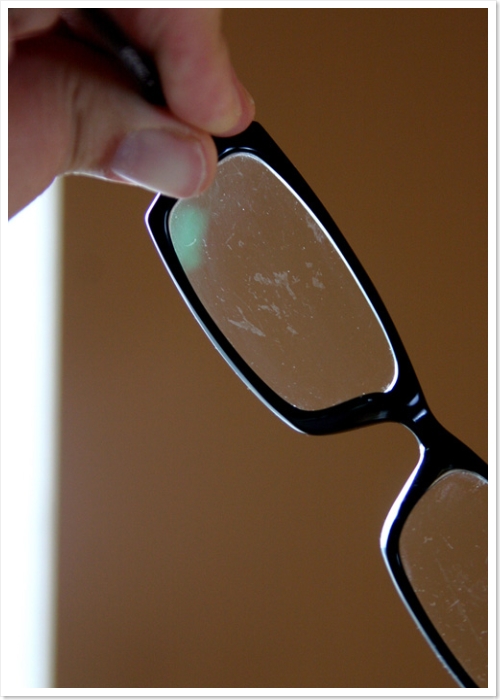 You'll just have to live with this geeky Jenn, that's all there is to it.