Would like to share some DSLR 101 with two of my friends who've just come into some good fortune recently, in that they're now owners of new DSLRs! Welcome to REAL digital diarrhoea, Karli and Lia!
I found some sites with good info on using your new babies.
Here's CNET with a concise yet informative article on how to use your DSLR, explaining the insides in an easy to understand manner.
And a site with all the icons and acronyms that may be on your DSLR and other cameras.
If you choose to take your pics in RAW format, which I fully recommend, make sure you plan your digital workflow properly, as in how you want to transfer and manipulate the photos, as RAW photos can't be opened with just any program. You will need something like Breezebrowser.
This jar of salsa is in my dark bedroom, in RAW, taken at about 9.30pm under a yellow light, using a custom white balance and a tripod, aperture priority (AV) exposure set at about 5.6, autofocus and an external flash. I converted it from RAW to TIFF using Breezebrowser and manipulated the image's colour temperature and contrast with Photoshop.
Now it looks as though I took the photo in daylight!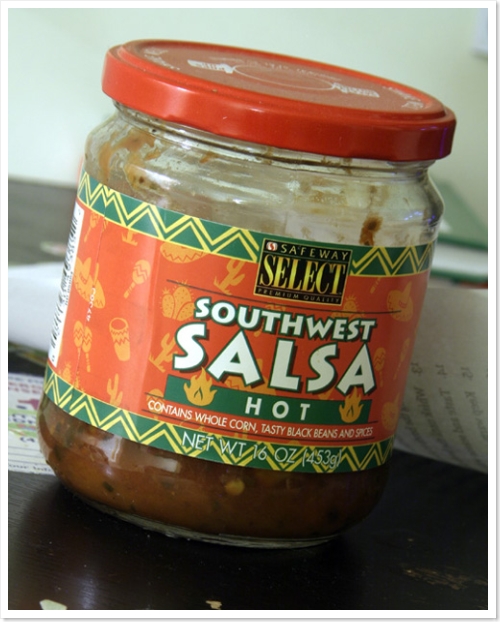 I never had the time to play around with my Canon EOS 300D Digital Rebel. Got it for work when the camera made its debut several years ago.
Fun!
Copyright © 2006 The I'mperfect Mom. This blog is for non-commercial use only. If you're reading the entirety of this entry on another website (excluding your RSS aggregator), please email me to report copyright infringement so legal action may be taken. Thank you.