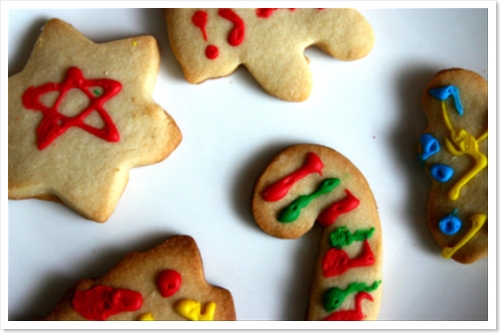 Nothing says "I'm maternal" like baking cookies. Submitting to the cliché, I agreed to try my hand at making a few dozen for our town's annual tree lighting tomorrow. Needless to say, they completely ruined my diet the last couple of days. It's a conspiracy!
Raeven did the icing. Aren't they perfect? The no-brainer recipe is at my cooking blog. These are simple sugar cookies (we call them butter cookies in Malaysia and elsewhere).
And nothing warms the heart more than a buttery-smelling house and the sight of one's children tucking in happily.
And just for fun, I took a pic of some of my cinnamon-y pinecones. If I could eat them, I would.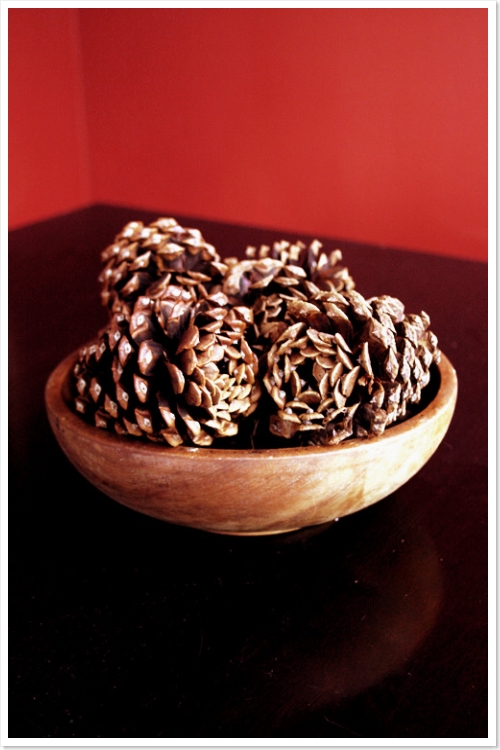 Have a good weekend, all.
Copyright © 2006 The I'mperfect Mom. This blog is for non-commercial use only. If you're reading the entirety of this entry on another website (excluding your RSS aggregator), please email me to report copyright infringement so legal action may be taken. Thank you.