Sometimes, if you procrastinate just enough, things will make an appearance, like my camera card reader. Transferring photos from a digital SLR using the port that comes with it can be a real pain (I can take a bath, a shit and raise two kids the time it takes for a full card to unload).
So here's a pic of the girls in their Halloween costumes…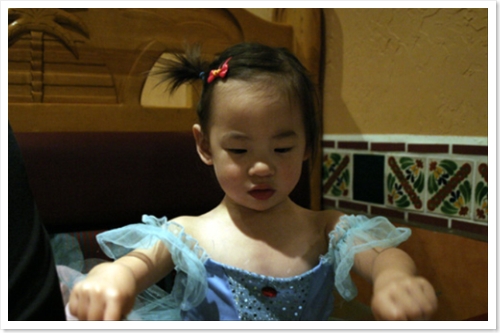 This is, tragically, the only pic I have of Skyler in her fairy costume and one remaining pigtail. She has a habit of removing items on her self, so it's a miracle that she's still clothed here, at dinner time. Okay, it wasn't a miracle, just Mommy keeping a close strip-alert all day. I'm hoping she gets that out of her system before hitting adolescence. If not, Daddy cakes, it's your watch.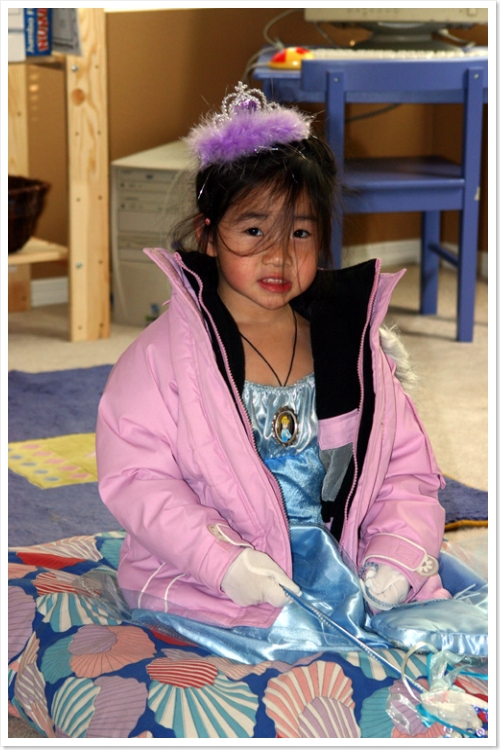 And this is the only pic of Raeven, right before we set out. Managing two kids on sugar trips = no time to take pics. Surprise, surprise, she's Cinderella! Who could've guessed! The fluffy purple tiara was Mommy being cheap and lazy 'coz the store had run out of Cinderella tiaras.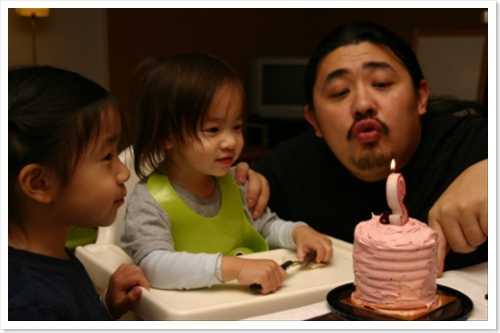 Skyler turns two officially today but we celebrated yesterday because Lokes flew off to Vegas this afternoon. Had a very lavish celebration of raspberry cake, a brand new train set and lots and lots and lots of kisses and hugs. Ever the makan monster, she is pictured here, fork at the ready!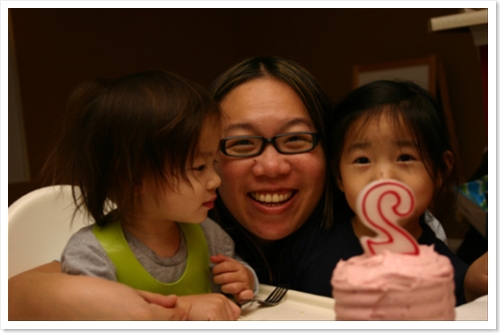 One with Mommy. Eyes still on the cake…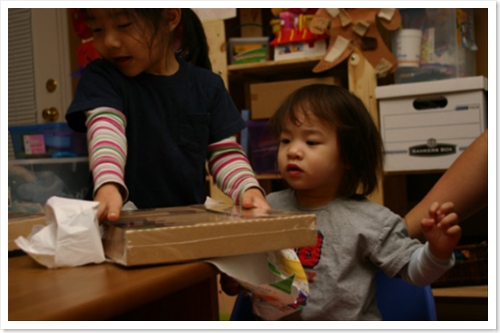 And one with Che Che Raeven ripping into her present.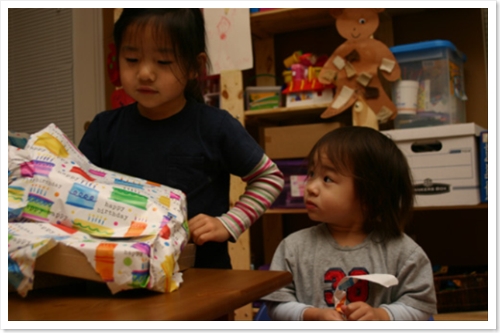 Skyler pondering if she should go ahead and make a grab for it.
Oh well.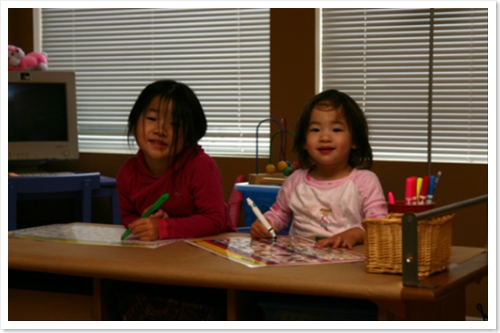 Nothing like a bit of art after the cake.
Happy Birthday, pumpkin!
Copyright © 2006 The I'mperfect Mom. This blog is for non-commercial use only. If you're reading the entirety of this entry on another website (excluding your RSS aggregator), please email me to report copyright infringement so legal action may be taken. Thank you.