I must love moving.
Twice in ten months. The first time across land and sea. The second over hill and valley.
If you thought 89 boxes were a lot, try around 80, NOT including two beds (one queen and one king), two bookcases, two tvs, two dining tables, two drawers, two itty bitty tables (pairing was all the rage back home), one display case, one computer desk, around a dozen laundry baskets of miscellany.
Bitching aside, I much prefer the view from my desk now: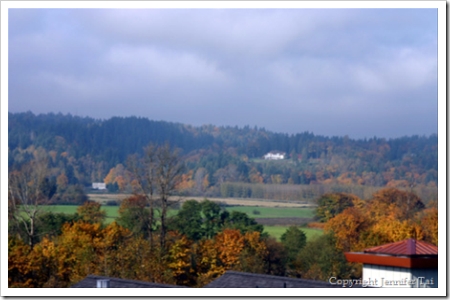 The unpacking this time around is sheer madness because we'd left half our boxes packed when we arrived in the US, having decided that hard work was best reserved for a home of our own. Procrastination was clearly the way to go, particularly when exercised in the name of 'priorities' and lack of space.
Well, that day has apparently come. It was a matter of time.
The good: I have my books out! I missed them, even some new ones I hadn't even read.
The bad: Clutter, which for the last ten months had been safely confined to the garage. Freed from their cardboard prisons, they now invade and squat at every available nook and cranny in our once pristine new home.
Crap. Indeed.
I also discovered, with much shock and betrayal, that this house has no pantry. The ex-owner must not've been much of a cook. Evidently, so aren't I. Distracted by the fancy walls and roomy rooms, I now have oodles of noodles and canned goods invading every available nook and cranny in our once pristine new home.
But ah, come. Let's not forget those important priorities, and once again, admire the view: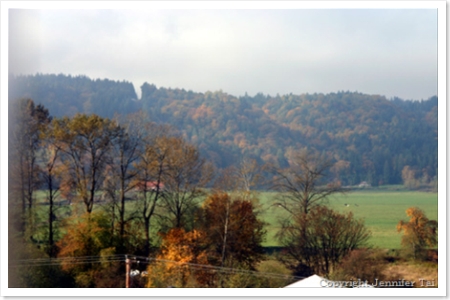 Watch out, heartstopping Duvall. The Tans have arrived!
Copyright © 2006 The I'mperfect Mom. This blog is for non-commercial use only. If you're reading the entirety of this entry on another website (excluding your RSS aggregator), please email me to report copyright infringement so legal action may be taken. Thank you.