A long-due update on my weight loss journey (started 3rd August 2006).
Two days short of two months, I have lost 9 kgs. Should've been more but I have been slacking due to some challenging schedule changes, with Rae going back to school and me working the one day at the preschool. Nevertheless, I am officially back on the wagon today.
The fantastic news is I am now a size 18 (was a size 20) and bought myself my first belt in years. Woot!
103kg was how much I weighed before my second pregnancy. Or maybe a little more.
Here's how I looked before we had Skyler: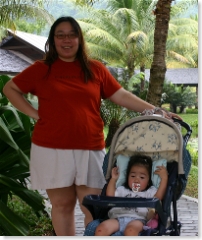 And me before I started my diet and exercise routine: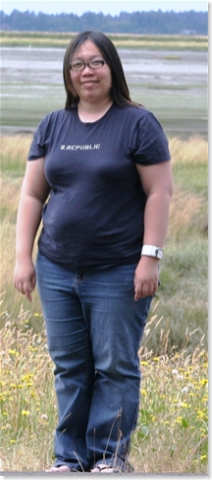 This is me today: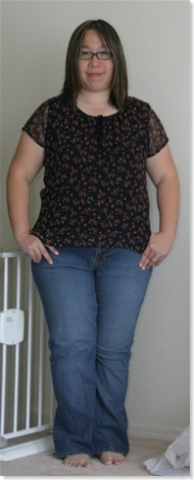 Three sizes, 40kgs to go!